Start a profitable dental assistant school during office down-time …
Taking ownership of our premium dental assisting program allows you to quickly offer a premium course that is 85% hands-on learning. Students can train in a real dental practice, with real dentists, real dental equipment, and real patients. Thousands of successful graduates over the years are now working as dental assistants through our partnerships with major accredited flagship universities. What was once an exclusive school licensing model for public institutions, we've now made available to dentists.
Easy to implement, convenient, and profitable, this program is designed to drive six-figure revenues without adding production hours or staff.
At MCP, we've taken 15 years of higher education experience and running our own schools, and developed a model for dental professionals to maximize passive profits and enjoy very quick returns - just 5 student from the very first class. Without adding production hours, or teaching the class yourself, you can deposit over $30,000 of extra net income up to 4x per year or more.
At MCP we manage the setup of your dental assisting school end-to-end. We provide you with a turnkey vocational school business including the following:
State School Licensing Document Preparation

Custom Optimized School Website for High Conversions

Complete Dental Assisting Curriculum

High-Definition Video and Simulation Training Online Platform

Instructor Curriculum delivery Training

Three (3) Year Business Plan for Growth with Financial Forecasts

Program Brochures, Syllabus, School Catalog

Expansive Digital marketing Templates with Instructions

Staff Admissions Team Training

Three (3) different Revenue Streams

Externship Sites

Student Tuition Financing Platforms Not Available Anywhere Else

Graduate Lifetime Job Placement Assistance

Call Center Support

Program Eligible for State Tuition Payments From WIAO (Workforce Innovations & Opportunities Act) & Veterans Benefits
Start changing lives with Dental Assistant Training.
Dental Assisting Career- A Huge Market
According to the Bureau of Labor Statistics, Dental assistant jobs are expected to grow 25 percent from 2012 to 2022, which is much faster than the average for other occupations.
What is driving this growth?
Population growth, greater retention of natural teeth by middle-aged and older people, and an increased focus on preventative dental care for younger generations fuels demand for dental services.

As dentists' workloads increase, they are expected to hire more dental assistants to perform routine tasks, so that they may devote their own time to more complex procedures.

Today's increasingly complex dentistry requires more dental assistants
Our curriculum is a premium course and is a combination of live, dentist supervised, instructor-led course with 85% hands-on training and open labs featuring real patient experience.
Students can complete their dental assisting training in only 12 weeks, or if the Orthodontic Assisting Course in 9 weeks, or even the dental receptionist certificate program in only 7 weeks. The courses were specifically designed for prospective students interested in a dental assistant career, but unable to put their lives on hold to attend a traditional 9 or 12 month dental assisting school at costs upwards of $17,000.
From start to finish we are dedicated to supporting the success of your new dental assisting program. 100% of the program revenue is retained by the school partner and we do not hold you to long-term contracts. The program yields excellent high six-figure revenues and low overhead.
We support colleges, universities, dentists, adult education, workforce agencies, high schools, veteran training organizations and other education providers.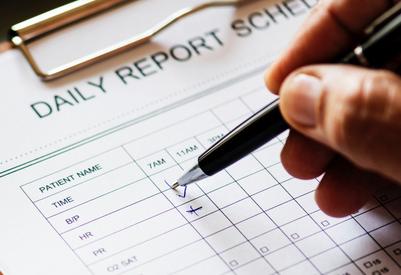 We will manage the entire process from weaving through the complex state regulatory school licensing to assuring your school stays compliant
Overseeing and improving the day to day operations are our specialty. Our team has over 15 years of higher education experience.
High quality dental curriculums that are even utilized at major flagship universities. Unique selling propositions & national radiology certification
Expert and specialized student marketing and enrollment services that are sure to fill classroom seats consistently
MCP's Registered National School Brand